FAYETTEVILLE POLICE ACCOUNTABILITY COMMUNITY TASKFORCE (P.A.C.T).
Established in 2016, PACT is actively working to end mass incarceration, with a focus on systemic redress of local Police accountability & transparency policies
TO ESTABLISH CPOA& CRB FOR THE POLICE DEPARTMENT
County Board of Commissoners
TO ESTABLISH CPOA& CRB FOR THE SHERIFFS OFFICE
Local NC General Assembly Delegation
TO REMOVE LEGAL BARRIERS TO INDPENDENT INVESTIGATION
What is Independent Oversight?
Bodies which conduct independent and impartial investigations, inspections, audits and monitoring of the Police Force, in order to actively provide unbiased justice for policed commmunities. Examples include: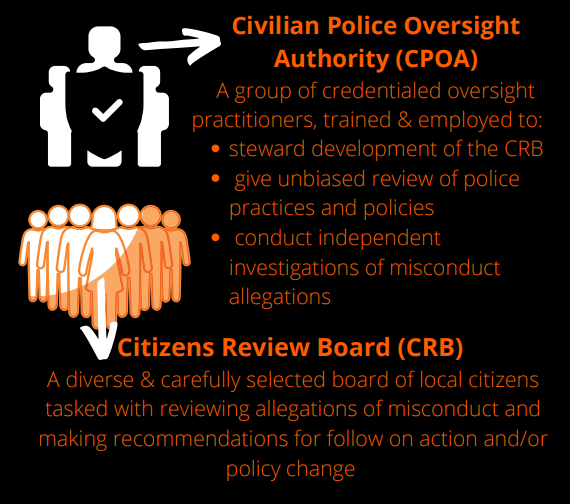 Questions to ask
Decision Makers
What are you CURRENTLY doing to establish Independent oversight (CPOA&CRB) locally?
How will you leverage your power to ensure that
a CPOA is hired & resourced?
What are you CURRENTLY doing to remove any legal barriers to conduct of Independent investigations?
More Info is Now Available